From the UPDIEOR Chairman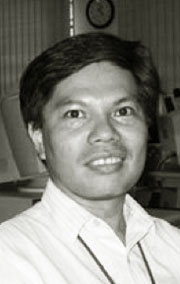 Ever since the UPIEAA website has been up and running, its role as a valuable source of information for our alumni who wish to know the latest major events at the department cannot be denied.  Being in the know of these major events has made our alumni ever connected to their alma mater.  These major events represent the changes that will shape the future of the department and its stakeholders.
One such major event that will happen at the department will be the transition to a 4 year BSIE program starting 1st Semester 2018-19 which is a result of the full implementation of the K-12 basic education program.  Happening also at this time, will be the completion of the IE-ME Building which will increase the footprint of the department to include additional laboratory facilities and classrooms.  Indeed, these events will be pivotal points that will define the department in the coming years and we would like to share our journey in these endeavors with our alumni.
Lowell Lorenzo
UPDIE/OR Chair
Share this page: